[ India's First Free Education App ]
"Become Smart With Exams Rank & Shape Your Future"
Download Exams Rank App From Google Play Store Today.
Learn
Live Classes, Video Classes, Concepts and Stories.
Practice
Adaptive Practice, Exam Prep, Free Mock Tests.
Ask Doubt
Ask with Doubts With Our Top Faculties.
About Our Company
Your Preparation needs are unparalleled and we do everything to ensure that they are fulfilled.
We believe that every student is different and has different learning needs. We work relentlessly to solve student problems using advanced technology and help them learn better.
Adaptive Learning
One stop solution for all Exams
Join India's First Free Education App
Get Free Customized Study Material.
Exam Rank "Be Smart"
Our Application Features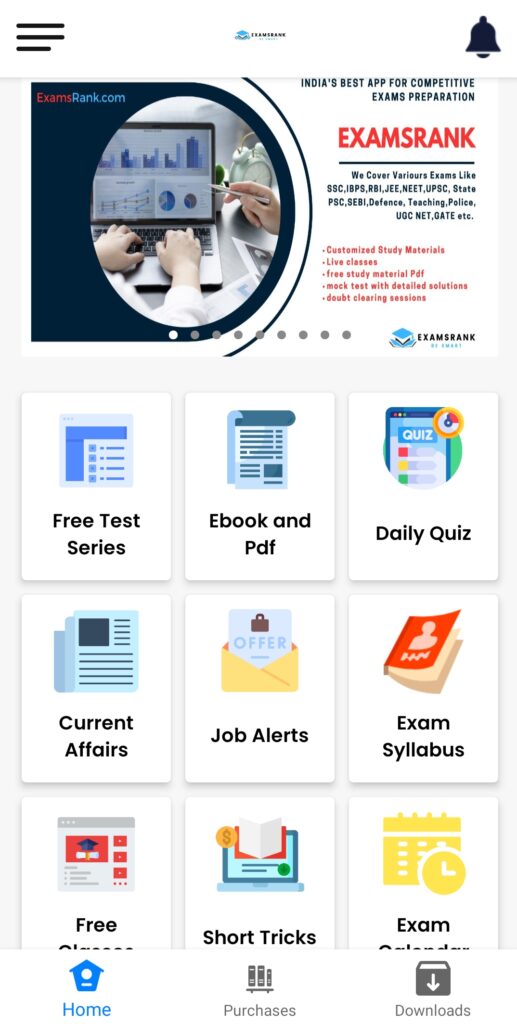 ExamsRank App
Be Smart
Free Test Series
For All Exams
Daily Free Quizzes
For All Subjects
Daily Free Pdfs
For All Exams